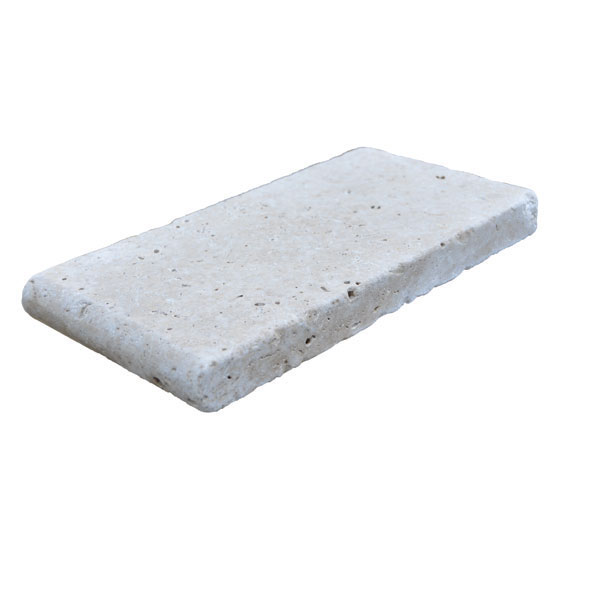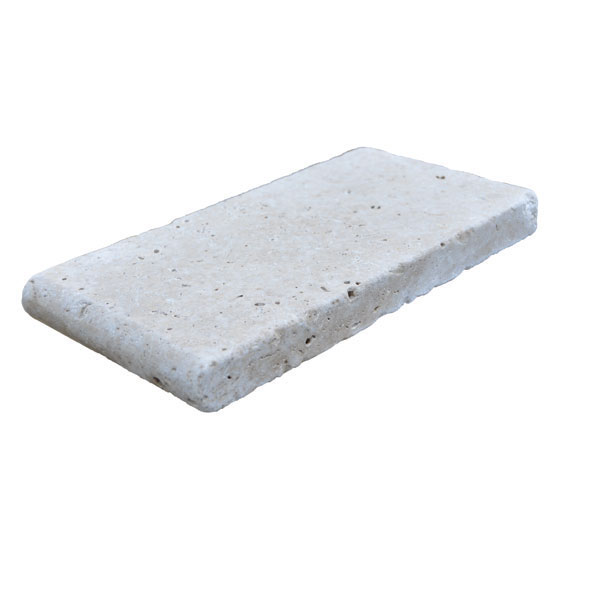 Premium Select 6×12 Ivory Tumbled Travertine Pool Coping
CYBER WEEK TRAVERTINE PRE-ORDER SALE (Save an additional $0.25 per sqft on top of already low prices) ends 12/01/23
29 people have this product in their carts
| | |
| --- | --- |
| Select one to proceed: | Price per sq ft: |
Pre-Order today, available as early as: Jan 31, 2023
Preview this item with Patio Designer
Pre-Order Pricing is where you pay today to lock in your order in advance at a low price. The order has 6-10 weeks transit time.
Our PREMIUM SELECT 6×12 Ivory Tumbled Travertine Pool Coping is the lightest color we offer. Best described as Off-White, Beige or Tan in color. Although some variation in color is to be expected, it is overall very consistent throughout. 1.25″ thick.
Recommended Use: Pool Edging / Stair Treads
Benefits
1-Year Limited Warranty
31-Day Money Back Guarantee
BBB Accredited (A+ Rating)
No Sales Tax (except FL)
No Restocking Fees
100% American Owned
Lowest Breakage Percentage in the Industry (4%)
Specifications
| | |
| --- | --- |
| Water Absorption: : | .77% |
| Bulk Specific Gravity: : | 2.5 |
| Co-Efficient of Friction: : | avg dry .60 | avg wet .66 |
| Freeze-Thaw Cycle: : | Pass |
What does that mean for me? This material absorbs water quickly. It is perfect for a pool deck as it is not slippery when wet. Premium Select Grade – very dense. No signs of cracking or deformation during a freeze/thaw cycle. **All materials are ASTM Tested (American Society Testing Materials) at an independent lab.**
We Donate
A portion of proceeds go to those in need.
click here for more details.
Show More