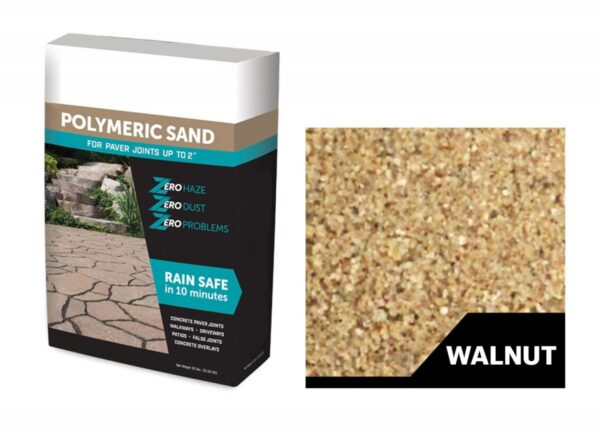 Walnut Polymeric Sand
$0.38/Sqft
This is the best polymeric sand on the market; it provides faster, stronger and longer lasting results. This Walnut Polymeric Sand can be used for a wide variety of applications and is packaged for safe and secure storage. It's a one-sand solution for paver joints. Zero haze, zero dust, and zero problems! Best of all, it's RAIN SAFE in just 10 MINUTES!
Each bag covers 65 sqft. Price is $24.95 per bag
(See: 
Technical Data Sheet + Instructions
 and 
Safety Data Sheet)
Want to get an estimate on what it would cost to have this material shipped to your door? Simply add the quantity you need in the box above and click 'Add to My Estimate.' Once you have finished putting together your estimate, go to the My Estimates page (located in the upper right hand corner of this page), submit a copy to us and we will get started on your order right away!

We send color samples for all sample orders, we are unable to send actual sizes.
Technical Description is not available........
'
Walnut Polymeric Sand
Overall rating: out of 5 based on 0 reviews
Rate the product