Travertine is a mineral deposit limestone that is formed over time by rapid precipitation of calcium carbonate. This typically occurs at the mouth of a hot spring or in a limestone cave. Most travertine comes from ancient quarries in Italy and it can be very costly to replace. It is very important to learn how to clean your travertine shower without damaging it.
How To Clean Travertine Tile In The Shower
 Rule #1: Don't use regular household cleaners for stone showers. Household chemicals like vinegar and chlorine can damage the stones surface, or any of the fixtures in the shower.
Rule #2: Use neutral cleaners or special products for your travertine tile shower. Your local stone supplier will tell you exactly what kind of stone cleaner you need to use according to what stone you are using.
Rule # 3: Spray your neutral cleaner or special product on the stone and apply it to the surface. Use a soft material like a sponge or a soft mop sponge and clean the stone like you normally would to anything else. For stains, add a little bit more pressure to the sponge or mop.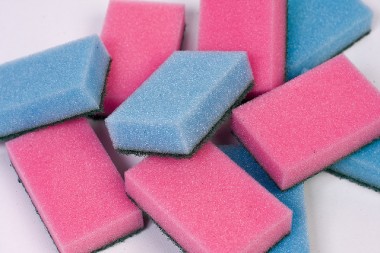 Rule #4: It's okay to go in between the grout and clean that up too. Go over it as many times as you need until it is clean.
Rule #5: Maintain your natural stone. This is the most important rule. Remember that travertine is a natural product and therefore is not polished like granite or marble. So you need to maintain the stone as often as you possibly can. You may even need to clean three times a week if necessary.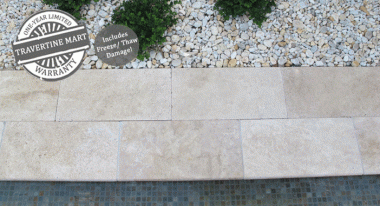 Here at Travertine Mart, we offer wholesale prices for high quality travertine tiles. Trust in our expertise and premium products to remodel any home or office. Contact us today and see why we are the most trusted place to buy travertine.
Please Call Us Today: (800) 556-9720